Medical Laboratory Technician (MLT) - Corelab
30 August 2022

full-time

Antwerp
Sought specialization/function
Medical Laboratory Technician (MLT)
Job description
A.M.L. is looking for an enthusiastic laboratory technologist for its Corelabo department.
A.M.L. is a clinical laboratory that belongs to one of the largest laboratory groups in Belgium, with laboratories in Ardooie, Antwerp and Genk.
In Antwerp we process about 6000 samples of human and veterinary origin every day but we also have two large labs in Ardooie and Genk.
We strive to offer a total service both for our patients and for doctors and specialists. Thus, we help patients and doctors with their blood samples and strive for optimal quality from pre-analysis to reporting.
Do you have a passion for science and people? Apply and become part of our young, dynamic and diverse team.
Job description
Als laborant op de afdeling Corelabo ben je verantwoordelijk voor het uitvoeren van hematologische, biochemische en immunochemische parameters op humane en veterinaire stalen met behulp van verschillende analyseplatformen. Al deze taken worden vervuld met kennis en volgens de accreditatienorm ISO15189.
Het Corelabo is een sterk geautomatiseerde afdeling die inzet op ontwikkeling en innovatie.
Profile
You have a professional bachelor's degree in Medical Laboratory Technologist (visa and accreditation) and have an interest in chemistry and hematology. In addition, you may certainly have IT interests and have no objection to looking under the hood. Experience is a plus but not an absolute requirement, extensive training is provided.
You can independently and accurately perform analyses with an eye for quality and safety. You communicate fluently with your colleagues and department heads.
Offer
We offer you a challenging job as a member of a young, dynamic team in one of the largest medical laboratories in Belgium. Collegiality is key with us. We provide extensive training and encourage personal growth.
You will have a full-time contract of 38h/week with the possibility of working part-time (30h/week).
You work during the day between 08h00 and 18h00 but are also willing to work occasional late shifts and Saturdays. Sunday and night work is not applicable.
You will receive attractive pay and additional bonuses for evening shifts.
We provide numerous fringe benefits such as meal vouchers, free coffee, fruit and soup.
We offer commuting reimbursement (bicycle allowance, full public transportation reimbursement).
The lab is easily accessible by public transportation (train station and tram/bus stop nearby).
Location
Emiel Vloorsstraat 9
2020 Antwerp
Belgium
Contact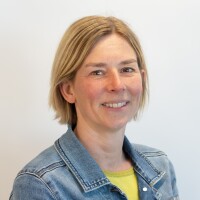 Pharm. Clin. Biol. Melis Sofie
Clinical biologist
Hematology & Immunochemistry
Apply for this vacancy
Thank you. We will process your request as soon as possible.
An unrecoverable error occurred.